Alert 360 Expands into New Market, Opens Branch in Virginia
Home security leader builds account base, and presence on East Coast
Tulsa, Oklahoma–(April 3, 2023) – Alert 360, one of the nation's largest providers of home security systems has purchased Coastal Security in Virginia through its leading bulk acquisition program. The company is now serving more than 5,000 new accounts in the growing Virginia market and has opened a branch at 800 Seahawk Circle, Suite 134 Virginia Beach, VA 23452. The new service territory includes Hampton, Newport News, Norfolk, Chesapeake, and surrounding areas.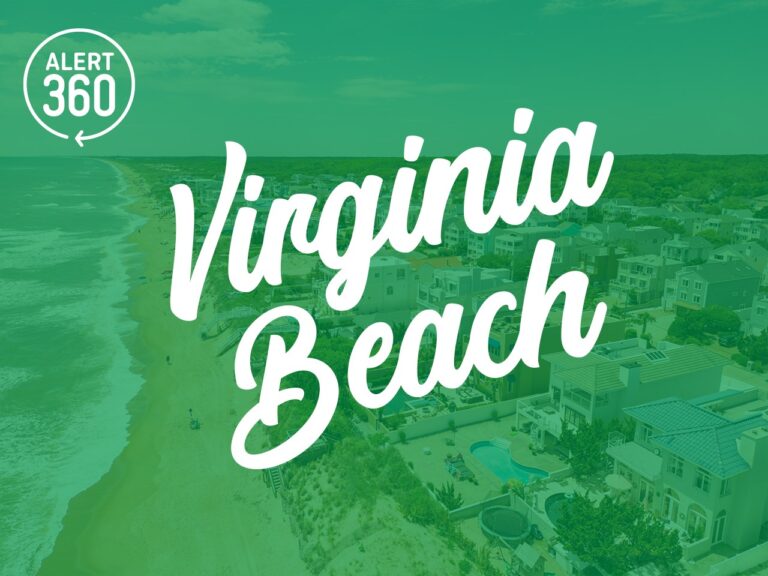 As part of this most recent acquisition, Alert 360 will now provide security service, security system upgrades, and technical support to former Coastal Security customers, including alarm monitoring from Alert 360's award-winning, company-owned monitoring centers.
"We were excited to work with our former dealer in this acquisition, as he transitions into retirement and wish him well," said Anastasia Bottos, Alert 360 President. "We also appreciate the trust these customers place in their home and business security systems and provide them with the highest quality security services. Additionally, we are pleased to now offer them our expansive line of award-winning products. Our sales, marketing, customer support, and technology teams continually seek, develop, and introduce emerging security technologies that make our customers' lives easier and more secure. We look forward to delivering these innovative security options and more to these customers. We also extend a warm welcome to the experienced and talented Coastal Security team members into our Alert 360 family."
Virginia-area customers can upgrade their systems or receive expedited support and installation services through their local Alert 360 security branch or by calling 757-453-6900.
This latest acquisition follows on the heels of additional and rapid growth during the past year for Alert 360. Late last year, the company assumed responsibility for the ongoing service, monitoring, and technical support for thousands of VIO Security customers, under the Alert 360 brand. In early 2022, Alert 360 combined with My Alarm Center to deepen its service reach and presence across the country. The My Alarm Center family of companies included My Alarm Center, Hawk Security, Alarm Monitoring Service of Atlanta (AMSA), and ACS Security of Los Angeles. It also included a bulk acquisition entity that combined with Alert 360's Authorized Alarm Dealer Program. Together, the acquisition teams have over 65 years in the security industry.
"Our entry into this market will fuel further expansion throughout Virginia and additional, nearby states," said Jason Grelle, Alert 360's Senior Vice President of Acquisitions. "With our team's experience, innovative spirit, national service reach, and partnerships with leading technology providers, we are well positioned for growth. We are focused on combinations that make sense, smooth transitions, and strong operations on which to build. We'll achieve this through bulk acquisitions and dealer relationships that allow us to offer our leading security services in key markets across the United States."
As one of the nation's highly respected and oldest licensed alarm monitoring companies, Alert 360 provides local security consulting, installation, and support for home and business security systems. The company offers installation, service and alarm monitoring of home security systems, business security systems, and smart home automation systems. Alert 360 has earned Five Diamond Monitoring Center designation from The Monitoring Association. Alert 360 also has been voted a "Best Home Security Provider" and a "Great Companies to Work For." In addition, for the past six years, Alert 360 has been selected as one of the "Best Places to Work."
In the past two years alone, the company has introduced the Alert 360 Edge artificial intelligence security panel; the Connected Car; the Flex 360; the Alert 360 Smart Video Doorbell 2.0, and Alert 360 Video Shield remote and live video monitoring of security cameras for businesses and high-end residential properties. Alert 360 also provides patrol, vacation watch services, and security escorts for higher-end clients, from its Los Angeles-area subsidiary ACS Security. For a complete list of Alert 360's acquisitions during this same period, visit the company's news page at Alert360.com.
Alert 360's security system services include wireless security systems, smart home automation, and professional-grade IP security/video cameras – all with mobile app access. The company's intrusion detection devices include glass break and motion sensors; live video footage; recorded clips; indoor/outdoor security cameras and more.
For those who want to make life easier, save time and money, and prevent property damage, Alert 360 installs water leak detection devices; keyless entry; smart thermostats; remote garage door control; and smart lighting. Alert 360's life-safety products include smoke alarms, carbon monoxide detectors, and medical pendants. Its automation services include professional integration of home automation devices, including sprinkler systems, sound systems, Amazon Echo, and Google Home.
Chad Dewald, Regional Vice President at Alert 360, is leading expansion in this new territory, and Joe Chambers, Senior Vice President of Operations, is heading the transition of operations. Home security dealers in the area who want more information about joining the Alert 360 program, should contact Jackie Schmidt, Director of Alert 360's Authorized Dealer Program, or call (888) 848-8851.
About Alert 360
Founded in 1973, Alert 360 marks its 50th year as a home security and business security company this year. Today, the company is one of the largest providers of monitored home security and home automation solutions to homes in the United States. The company monitors more than two million security sensors and has an active base of more than 80,000 CCTV cameras installed.
Contact Details:
Brad Henderson