ALTAR OF ASHES Begins with Horrific Ritual, Ends with Courtroom Surprise
Controversial Novel Tackling Multiculturalism Released by Armin Lear Press
Frankfurt, Germany – October 19 – ALTAR OF ASHES, a debut novel by Bruce Westrate, opens with two hunters witnessing a horror in the backwoods of Indiana: the rite of sati, with the bride on the funeral pyre a 10-year-old girl. The book, which pokes a multicultural hornet's nest, is being launched by Armin Lear Press at its booth at the Frankfurt Book Fair, October 18-22, 2023.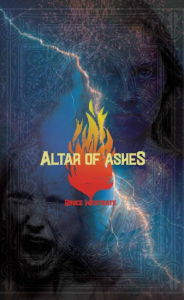 The inciting incident draws the local prosecutor into a spectacular case revolving around religious toleration and cultural bigotry, which sweeps the town into a vortex of national publicity. His opponent in the courtroom an African-American giant of legal repute. The case is subsumed in the larger zeitgeist of American cultural confrontation, impelled toward its surprising resolution.
"Bruce Westrate moves his story from a murder mystery to a legal encounter that embraces some of the undercurrents of adversity and prejudice in America today . . . Westrate shatters emotions and preconceptions of what makes for good and bad legal precedents and how the past reaches out to influence present-day decisions.
"Firmly based on history and research into the rite of sati and the specter of personally gaining from tragedy and national calamity, the sati trial which evolves brings [the prosecutor] to the precipice intersecting guilt and success as it forces him to confront moral and ethical influences in his own choices.
"Libraries and readers interested in a compelling blend of ethical and social examination and intellectual discourses over legal precedent and proceedings will relish the questions and conundrums in Altar of Ashes, which ignites a sense of shame and revelation in the protagonist after the final outcome is revealed."
—D. Donovan, Sr. Reviewer, Midwest Book Review
About the Author 
Bruce Westrate teaches history at a prep school in Dallas, Texas, but was born and raised in rural southwest lower Michigan. He holds three degrees in History from the University of Michigan at Ann Arbor and is the author of the very well-received The Arab Bureau (Penn State Press, 1992), which is still in print. In addition to authoring book reviews and a column for the National Review, Westrate contributed a chapter on the subject at the center of this novel to Rediscovering the British Empire (Krieger, 2002), titled "Acknowledged Truths: Lord Bentinck and the Abolition of Sati."  Westrate lives in Dallas with Sally, his wife of more than four decades.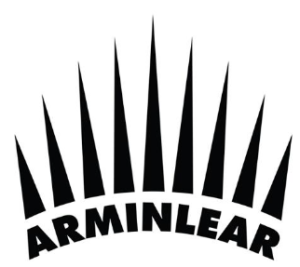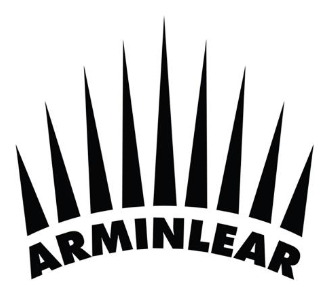 About Armin Lear Press
Armin Lear was founded in 2019 with the purpose of publishing books connecting people with ideas that make our lives richer, more fulfilling, and happier. Its founders have 31 years of publishing experience. The company headquarters is near Boulder, Colorado with a production office in Arlington, Virginia and a design team based in Connecticut. Armin Lear is a member of the Independent Book Publishers Association and distributes its books worldwide in English through Ingram and Baker & Taylor. Armin Lear also has its lead children's title available worldwide in Spanish and German.
TITLE                Altar of Ashes
AUTHOR          Bruce Westrate
ISBN                 978-1-956450-83-5 (paperback)
                         978-1-956450-84-2 (eBook)
RELEASE           October 24, 2023