Cartel Blue Embarks on Diversification and Strategic Collaborations to Propel Growth
Fort Lauderdale, FL – 8/25/23
Cartel Blue, Inc. (OTC Pink: CRTL), a pioneering Nevada corporation specializing in Hemp Cigars, THC products, and branded items, is excited to announce a strategic shift towards diversification and strengthened collaboration with regulatory bodies, further solidifying its commitment to sustainable growth , innovation and sales.
A Coherent Digital Space
In a strategic move to optimize operational diversification efficiency and enhance shareholder value, Cartel Blue is consolidating its intellectual property. Shareholders' websites will now reside under the umbrella of CartelBlue Inc now Cartel Cigars streamlining the digital experience while fostering a cohesive brand identity.
Trademark Authority and Global Expansion
Governor licenses and trademarks will be consolidated under Cartelscigars.com, underscoring the brand's robust presence and authoritative positioning. Additionally, Mexico trademarks, including Cartels Facility, Cartel Manufacturing, Cartel Transportation, and Cartel Embargo, will be assigned, reinforcing Cartel Blue's footprint beyond borders.
Canadian Licensing Paves Path for International Growth
Cartel Blue is embracing a strategic expansion into Canada, securing licenses across vital segments, including farming, manufacturing, distribution, and transportation. This step aligns with our global growth strategy, positioning us for collaborative ventures and market diversification.
Diversified Collaborations and Enhanced Distribution
Philip Moreb, CEO of Cartel Blue, reaffirms the company's commitment to collaboration and innovation. As part of our distribution strategy, Mr. Moreb's distribution company, listed on distributiontoll.gov.com, will be assigned to CRTL. This streamlined approach ensures the efficient reach of our diverse product line, enabling seamless access for consumers through various platforms, including Shopify.
Diversification for Shareholder Benefit
Mr. Moreb's visionary diversification approach promises significant benefits for all stakeholders. Our product line showcased on distributolgov.com adheres to regulatory guidelines, fostering transparency and regulatory compliance. Moreover, our diversification initiative extends to cbdhydrateonline.com, where innovation converges with market demand.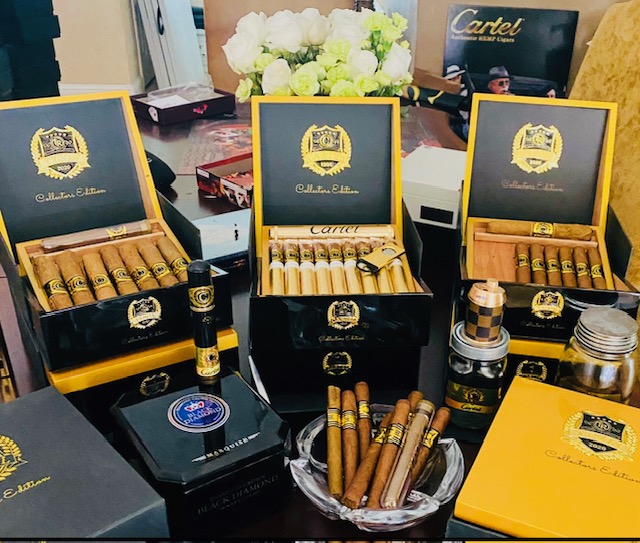 Unlocking Innovative Frontiers: Water Solubility and Beyond
As part of our pursuit of innovation, Mr. Moreb has directed efforts towards developing water-soluble hemp products. In collaboration with UCLA's nano division, these groundbreaking advancements are set to revolutionize our offerings. The launch, planned for 2024, will elevate our presence across big-box stores, convenience outlets, and local merchants.
Legal Law for Diversification of Companies:
Article I, Section 26, states that the provisions of the constitution are mandatory and prohibitory, unless by express words they are declared to be otherwise. This could be interpreted to mean that the state has a duty to promote business diversity, even if this is not explicitly stated in the constitution.
Ceo's Remarks: "At Cartel Blue, I embrace a similar ethos, believing in our duty to promote business diversity beyond legal obligations. We're committed to diversifying our offerings, strengthening our intellectual property, and nurturing strategic partnerships. This proactive approach aligns us with the law's principles and ensures a bright and sustainable future for Cartel Blue, benefitting both our shareholders and consumers."
For more information, please visit our website: www.cartelscigars.com
Media Contact:
Philip Moreb
philip@cartelscigars.com
(310) 955-0099
Safe Harbor Statement: This press release contains forward-looking statements within the meaning of Section 27A of the Securities Act of 1933 and Section 21E of the Securities Exchange Act of 1934. These forward-looking statements are based on current expectations, estimates, forecasts, and projections about the industry and markets in which Cartel Blue, Inc. operates, and management's beliefs and assumptions. Such statements involve uncertainties and risks that could significantly impact Cartel Blue, Inc.'s financial condition, actual results, and performance.