Duane E. Whittington Leaves Beaver Medical Group and Joins LaSalle Medical Associates as New CEO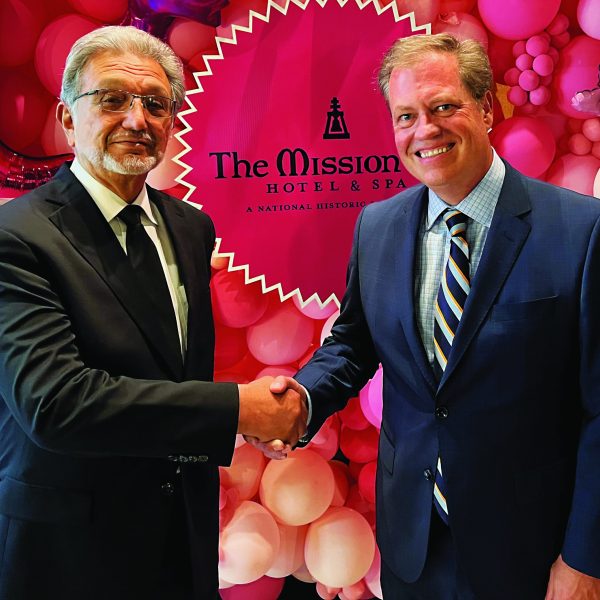 "LaSalle has grown from one patient to more than 350,000," says Albert Arteaga, MD, Chairman of LaSalle Medical Associates, "and we want to grow more, so we've hired a seasoned CEO to help us get to the next level."
San Bernardino, CALIF. – LaSalle Medical Associates has hired Duane E. Whittington as their new Chief Executive Officer. "We conducted a very thorough search," says Albert Arteaga, MD, Chairman of LaSalle, "and we were pleased to find a highly qualified local candidate with extensive medical practice management experience."
During his 15-plus-year tenure as CAO with Beaver Medical Group he founded EPIC Health Plan and developed it from its birth to maturity. In June 2021 he was promoted to Chief Executive Officer, overseeing a $700 million enterprise serving 110,000 HMO members.
Whittington, 55, earned his Bachelor of Business Administration degree from York University in Toronto, Ontario, Canada, and his MBA from Pepperdine. After graduating from Pepperdine, he was hired as Executive Director for Pacific Physician Services in Redlands.
He then served as Regional Vice President for First Physician Care in Atlanta, Georgia, followed by a move back to Southern California as a healthcare and technology consultant with Tustin-based The Capitalist Group, LLC.
Whittington next returned to Redlands as Chief Operations Officer for Inland Health Organization for six years before joining EPIC Management/Beaver Medical Group, as Senior Vice President, Chief Administrative Officer, responsible for the Accountable Care Services Division.
"I was approached about a leadership position at LaSalle, an organization I knew had been providing services for over 30 years in the Inland Empire. Due to a recent change in ownership where I was working at the time, I decided to pursue the opportunity," says Whittington.
"I met with Dr. Arteaga, the Founder and President of LaSalle. He shared his vision and goals for LaSalle, building on the rich tradition of providing quality healthcare to families with courtesy and respect. Frankly, I found the opportunity to join a physician-led, community-focused provider group to be compelling.
"I'm super excited to take this position with a truly unique organization. Dr. Arteaga is a remarkable physician-leader and I am looking forward to helping him grow his organization and take it to the next level," said Whittington.
Dr. Arteaga says, "We feel very fortunate to add Duane Whittington to our senior executive team. His extensive experience in the healthcare industry as a chief operating officer and chief executive officer showed he was the right choice, right from day one. We are looking forward to benefitting from his management and leadership experience as we continue to grow."
LaSalle Medical Associates serves more than 350,000 patients in their clinics and statewide Independent Physicians Association Group (IPA) who are covered by Medi-Cal, Medicare and Covered California, as well as those covered by Blue Cross, Blue Shield, Molina, Care 1st, Health Net and Inland Empire Health Plan (IEHP).
LaSalle staff also help people who come into a clinic without any insurance to become enrolled for a variety of state and federal health coverage.
For clinic locations and more information about LaSalle Medical Associates, call (909) 890-0407 or go online to LaSalleMedical.com.