Meet Maimi's True NFT and Crypto Guru - Nick Betancourt
We have come to another conclusion of the tornado-like whirlwind of the largest Bitcoin Conference in the country and Miami seems to have survived in one piece. Bitcoin 2022 saw a myriad of concerts, DJs, parties, and an influx of "Whales" that is akin to a small-scale Art Basel. It is very similar in that the focus of the audience is in finance with a combination of Crypto Millionaires, hedge funds, family offices, and CTOs as far as the eye can see. With every day that is passing it is becoming more and more apparent that Miami really is the Crypto Capital of the country and "NFT" is one of the most prevalent words on everyone's lips.
In this new fintech age where Blockchain and Ethereum reign supreme it is also difficult to find good people with any sort of proven longevity in the industry. There are way too many marketers out there that pop up a website overnight and call themselves Crypto and NFT specialists because they realized that the market is so new, that they can get away without having to prove it. Well, we have done all the homework for you and found Miami's very own Crypto and NFT guru: Nick Betancourt. He has been working in Public Relations and branding, in the luxury market for 15 years but, has quietly been carving out a niche in the tech world over the years. His first introduction to tech was working with historic companies like Lucent, Avaya, Cisco, and WinStar in the 2000s. That scope of work would evolve into launching new apps to market until he had his first introduction to Crypto where he was hired to help open and launch the Bitcoin Center and Blockchain centers of Miami years ago.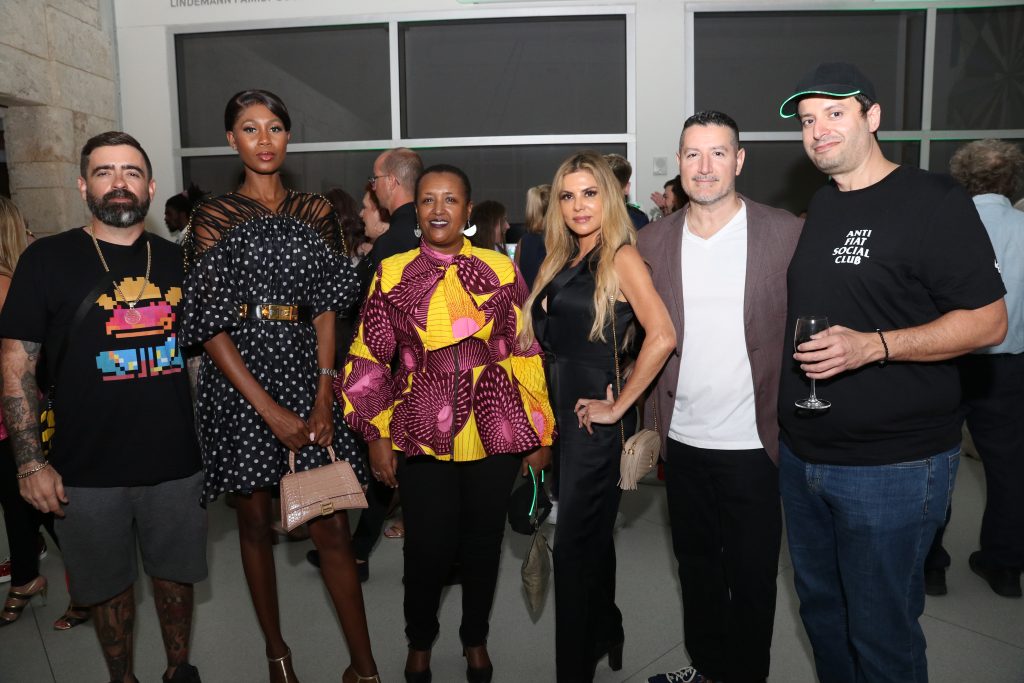 His client list is now more of a mix that everyone wants to be a part of (Ferrari, FAENA, Universal Music,Polo) and is the secret sauce to his success. He has elevated the standard of launching events for his clients by making Crypto sexy and always bringing in celebrities to be a part of his client's events, making them more newsworthy than they normally would have been. He has consulted for eToro, OneOf, BitBasel, Vizion Protocol, Miami Crypto Experience, and even graced the pages of The New York Post for his recent Art Basel event where they unveiled the world's first living NFT. His focus in the art world, year after year, is during Art Basel and special exhibits he has produced and co-produced, like Dali Miami in the Design District, WallBrawl in Wynwood, and have been contributing factors in the historical growth of Miami as an artistic city.
It is only befitting that for this year's Bitcoin 2022 conference eToro retained him to produce one of the most poignant events of the conference for the launching of eToro.art, their private collection of art, and announced the creation of their 20-million-dollar fund to help up and coming artists with their NFT projects. What made the event so much more significant is that it was held at The Bass Museum of Art and was a visual evolution of digital art into NFTs. The evening started with classical chamber music and a ballerina performing next to the tower of nostalgic, old, dusty television sets showing pixelated NFT art images from the collection. The four-string quartet suddenly changed into playing "Wrecking Ball" accompanied by Dj Nunny Love with bass beats as you continue walking to another wall full of iPads displaying more pieces from the collection until you come to the latest in ultra-thin, ultra-lightweight monitor displays. As you walk out into the lobby area of the museum you come across three monitors with contemporary artists showing their latest NFT art pieces ready to discuss their inspirations and their process. Miguel Paredes, Ahol Sniffs Glue
With this single momentous event, Nick Betancourt is one of the
first to bridge the gap between NFT art, and the traditional Art World by
exhibiting at a traditional museum thus validating their collection at a museum showing and merging both the traditional art world and the new digital world of art. We thank both him and eToro.Art for letting us all be a part of one unforgettably historic night. To keep up with Nick Betancourt we suggest you follow him on Instagram @NickBetancourt or reach out to him
on LinkedIn.