Popular "Stranger Danger" Children's Title Released in German
Translations of Armin Lear's Top-Selling NOT EVERYONE IS NICE Funded by STEP Grant
Frankfurt Book Fair, Germany – October 21 – NICHT ALLE SIND NETT makes its debut at the Frankfurt Book Fair thanks in part to a State Trade Expansion Program (STEP) Grant from the US State of Colorado. The grant funded translations of NOT EVERYONE IS NICE into Spanish, German, and Japanese, with the Spanish language edition available in Spring 2023 and the Japanese edition to be released in December 2023.
Kathy is waiting for her mother outside of school when a car approaches. The smiling man inside offers to drive Kathy home, suggesting her mother is hurt or sick. Just before Kathy is ready to climb in, her mother arrives and the man speeds off. Kathy is confused and hurt that the nice man would leave so quickly.
Later that night, Kathy's parents use examples from nature of pretty but lethal plants and fish—like the sea anemone and lionfish—to show her that animals and people that look or seem nice may be very dangerous.
The book teaches children what to do if a stranger approaches and reminds them that looking or acting nice doesn't mean a person is safe. This "stranger danger" book has been lauded since 2003 for its effective, yet gentle, teaching of how to keep children alert to threats posed by adults with ill intent. Originally published by New Horizon Press, the Armin Lear Press edition is a fresh, vivid presentation with all new illustrations by C.S. Fritz, retouched for each edition to reflect language and cultural differences.
The STEP grant program helps small businesses obtain grants and find customers in the international marketplace. Through awards to US states and territories, STEP helps small businesses overcome obstacles to exporting by providing grants to cover costs associated with entering and expanding into international markets.  
Illustrator C.S. Fritz brings a wealth of experience illustrating children's books to the project. He is an award-winning author and illustrator who is the lead designer for Armin Lear Press covers.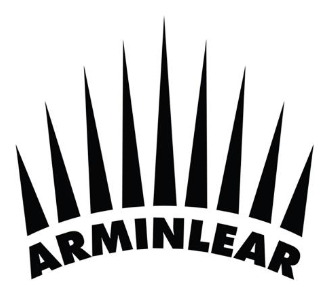 About Armin Lear Press
Armin Lear was founded in 2019 with the purpose of publishing books connecting people with ideas that make our lives richer, more fulfilling, and happier. Its founders have 31 years of publishing experience. The company headquarters is near Boulder, Colorado with a production office in Arlington, Virginia and a design team based in Connecticut. Armin Lear is a member of the Independent Book Publishers Association and distributes its books worldwide in English through Ingram and Baker & Taylor. Armin Lear also has its lead children's title available worldwide in Spanish and German.
TITLE Nicht Alle Sind Nett
SUBTITLE: Wie man Kindern beibringt, im Umgang mit Fremden vorsichtig zu sein
AUTHOR Frederick Alimonti and Ann Tedesco, Ph.D.
ILLUSTRATOR: C.S. Fritz
ISBN 978-1-956450-71-2 (hardcover)
978-1-956450-72-9 (paperback)
RELEASE October 22, 2023
Contact: Judith A. Bailey, jbailey@arminlear.com
or Maryann Karinch, 970-274-1465 (WhatsApp enabled)