PopUp School Selected to the 2023 GSV Cup "Elite 200"
Company CEO, Suren Aloyan, Will Compete as Semifinalist in the World's Largest Pitch Competition for Pre-K to Gray EdTech Startups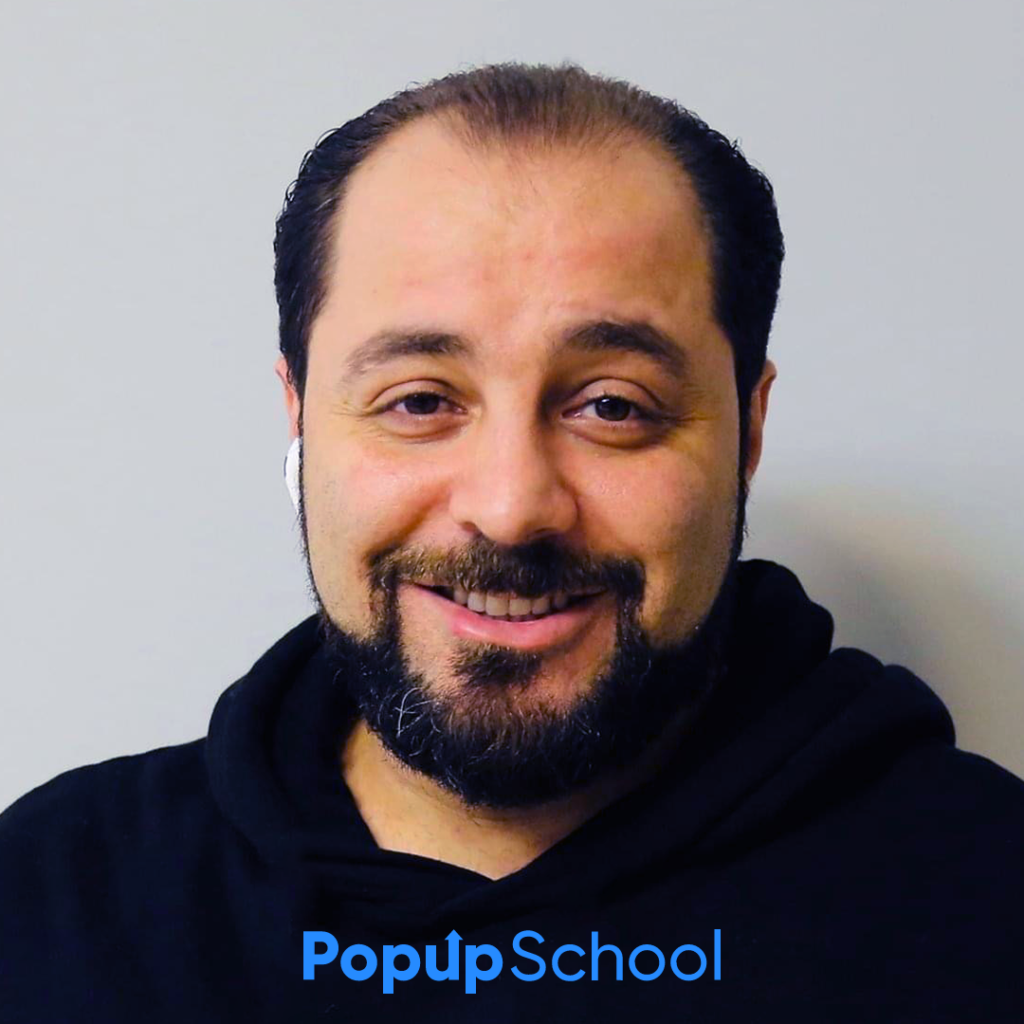 Boston, Mass–April 11, 2023—PopUp School–the award-winning, e-learning platform revolutionizing the way 8-11 graders learn Algebra 1, Geometry, and English Language and Arts by matching teaching and learning styles–is selected to The Elite 200, the distinguished list of semifinalists set to compete in the 2023 GSV Cup. Recognized as the world's largest EdTech pitch competition for early-stage digital learning and workforce skills startups, the 2023 GSV Cup will be held at the ASU+GSV Summit, April 17-19, 2023, in San Diego, California. The Cup, powered by GSV Ventures, Google Cloud, HolonIQ, HubSpot for Startups, and ASU RealmSpark, will award $1 million in cash and prizes. See the full list of companies selected to the GSV Cup Elite 200 here.
"We are honored to be among The Elite 200 semifinalists. The recognition further cements our commitment to empowering teachers to design personalized, high-impact lessons that help close student learning gaps by matching teaching and learning styles for lifelong learning. We look forward to competing in the 2023 GSV Cup," said Suren Aloyan, Co-Founder and CEO of PopUp EduTech, Inc. who will compete at the ASU+GSW Summit in San Diego.
Tweet: @SchoolPopUp – selected to The Elite 200 distinguished list of semifinalists – will compete for $1M in prizes at the @asugsvsummit 2023 GSV Cup. asugsvsummit.com/gsv-cup-elite-200
PopUp School was selected from a global applicant pool of 900+ startups across 69 countries, representing the largest and most competitive applicant pool for the GSV Cup. Over 25,644 students have identified their dominant learning style using PopUp School's AI-powered learning style assessment, which matches teaching and learning styles to offer personalized lessons to accelerate impactful Math and ELA learning for 8-11 graders. With over 958 lessons purchased in the past year, the platform provides over 3,000 quizzes, 306 personalized lessons, and 950 educational videos.
Over 200 judges from leading venture capital firms and strategic partners in digital learning and workforce skills, including Accel, Bessemer Venture Partners, Blume Ventures, ECMC Group, NEA, Pear, Owl Ventures, Reach Capital, and more, leveraged a rigorous framework to evaluate each startup and determine the 200 most promising companies.
"Our GSV Cup semi finalists epitomize our 2023 theme, Brave New World – you can't use an old map for a new world. These 200 companies are charting new courses and drawing new maps to achieve the scaled delivery of learning and skills. We all hope to achieve the mission that ALL people deserve equal access to the future through the innovations of these great founders," said Deborah Quazzo, Managing Partner of GSV Ventures and Co-founder of the ASU+GSV Summit.
The Elite 200 companies selected as semifinalists in this year's competition support learners from Pre-K to Gray and are well-distributed across the categories of Early Childhood, K-12, Higher Education, Adult Consumer Learning, and Workforce Learning. Among this year's Elite 200 companies:
· 43% of companies are headquartered outside of the United States
· 52% of companies have female founder(s)
· 48% of companies have founder(s) that identify as people of color
The 2023 Elite 200 join an illustrious group of startups with past winners and semifinalists, including, Abwaab, Curious Cardinals, Ethena, Kibo Schools, LingoAce , uDocz, and many more.
About ASU+GSV Summit
The ASU+GSV Summit is the premier global event focused on technology innovation in education and skills. We believe that ALL people deserve equal access to the future. Started in 2010 with a collaboration between Arizona State University (ASU) and Global Silicon Valley (GSV), the annual Summit connects leading minds focused on transforming society and business around learning and work. Educators, investors, industry leaders, and entrepreneurs from around the world come together to innovate the future of education for all. Hosted in San Diego, over 5,300 people attended in April 2022. Speakers from previous years include President Barack Obama, President George W. Bush, Former Secretary of State Condoleezza Rice, John Legend, Common, Marian Wright Edelman, Bill Gates, Sandra Day O'Connor, Reed Hastings, President Vicente Fox, Malcolm Gladwell, Gloria Steinem, Tony Blair, and Howard Schultz.
About PopUp School
PopUp School, the award-winning, e-learning platform revolutionizing the way 8-11 grade students learn Math & ELA by matching teaching and learning styles, launched in 2021 by PopUp EduTech Inc. PopUp School platform is designed by a team of veteran SaaS, pedagogy, and EdTech experts with global perspectives and insight on teaching, learning, and digital education. In addition to The Elite 200, the platform is a GESS Education Award Finalist (Startup of the Year) and a Globee IT World Award winner. To learn more about PopUp EduTech, Inc. visit https://www.popupschool.com/ Twitter, Facebook, LinkedIn, Instagram and TikTok for the latest updates. 
Media Contact:
Jackie Abramian
PR, Corporate Communications, PopUp EduTech, Inc.
j.abramian@popupschool.com
617-584-2580