The 3E Event Invites Women to Awaken The Power Within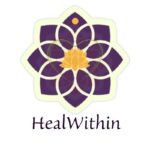 9th Annual 3E Event to transform women into the most empowered version of themselves
"Women who want to make their life better, who want to learn how to stand up and be heard, feel real love, and make a real difference in this world come to The 3E Event to Evoke passion, Embrace femininity, and Evolve spiritually, and leave having awakened the best version of themselves ever."
— Liza Boubari, Founder and Host, The 3E Event.

Glendale, Calif., Aug. 10, 2023 /PinionNewswire/ —  HealWithin, a mind-body-soul healing and stress management center guiding women to heal their hearts and let go of habits that keep them from living their best lives, invites women in SoCal and around the world to its 9th Annual 3E Event, Sept. 30, at Embassy Suites by Hilton in Glendale, Calif. Tickets are on sale now for a super early bird price of just $197. Visit The3Eevent.com to register and to reserve hotel room at discounted rate.
Hosted and produced by Liza Boubari, clinical hypnotherapist and founder of HealWithin, The 3E Event is an impactful, uplifting, and expressive event. Special guest speakers include:
"The number 3 is a sacred number to me, representing harmony, divine intervention, and guidance. It is also considered the Master Builder, which is what we do at The 3E Event: we bring you to a place of harmony and help you rebuild," says Boubari. "The number 9 is three 3s and also represents spiritual awakening, love and Karma. It also symbolizes the end of one thing and the beginning of new. We welcome all women who wish to transform any portion of their life in any way."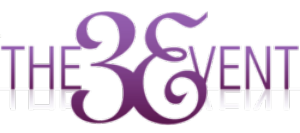 The 9th annual 3E Event brings the power of 3 to empower women to become the best version of themselves to do more, be more, and contribute more to themselves.
Boubari's proprietary 3E method elevates women by opening hearts, expanding minds, transforming lives, and being part of a legacy for internal change and external wellness.
This transformational 1-day retreat is for you if you are ready to:
Influence your life's course
Own your personal power
Capitalize on your feminine strengths
Master your personal attitudes and perceptions
Live in joy and connection
Proceeds support Heal Within International – a 501(c)(3) charity supporting motherless children.
To transform your life, expand your mind, and elevate your success, come to The 3E Event.  
Media Contact
Jennifer L Horspool
949-933-4300
Jennifer@engagementpr.com