The Palm Beach Hedge Fund Association Announces Strategic Partnership With Open Sea Institute
Palm Beach, Florida–(Pinion Newswire)–Feb 9, 2023–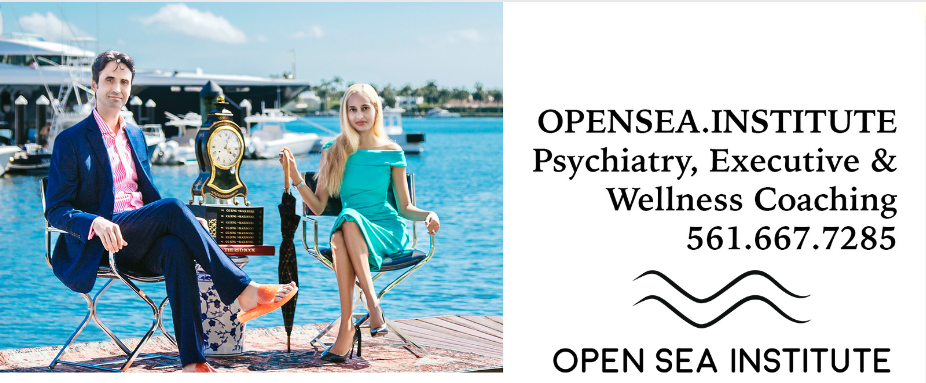 The Palm Beach Hedge Fund Association (PBHFA) is pleased to announce a strategic partnership with  Open Sea Institute (OSI).
Led by Dr. Louis Joseph, M.D., Open Sea Institute (OSI) is a highly diverse mental wellness practice focused on improving the lives and well-being of the world's highest achievers.
David S. Goodboy, PBHFA's Founder, remarked, "I am thrilled to introduce OSI & Dr. Louis Joseph to our community. OSI's mission resonates strongly with our membership of high achievers during these volatile times."
Open Sea Institute founder Dr. Louis Joseph added,
"My Co-Founder Denise Joseph and I are genuinely excited to partner with an organization that mirrors our energy for dynamism and development. We believe that our exclusive partnership with PBHFA will not only prove a force for positivity in this elite community of finance professionals but in the many communities they influence."
About Open Sea Institute:
Open Sea Institute (OSI) is a beacon and a partner to those who aspire to create change internally, and in the environments they influence. Open Sea Institute's highly diverse community consists of individuals who desire to heal and enhance their relationship with their psyches and surroundings. Open Sea's clients understand that regularized mental exploration is not only for those in distress but for anyone seeking the necessary mobilization of their history to their most significant advantage. The OSI name is symbolic of the telehealth revolution itself. Open Sea Institute believes that the remote appointment model is a uniquely modern luxury that affords optimal outcomes for patients who may suddenly receive world-class medical care in the comfort of their own homes, offices, planes, or hotel suites. OSI is committed to reducing the opportunity for stigma, preserving privacy, and promoting productivity and flexibility for our highly motivated clientele. Open Sea Institute provides a wide range of Psychiatric Services, Institutional Consulting, and Executive Coaching to individuals and organizations. Open Sea Institute serves clients in the United States and abroad.
About The Palm Beach Hedge Fund Association:
The Palm Beach Hedge Fund Association is a South Florida trade organization with global reach. Its members consist of active hedge fund managers/professionals, ultra-high net worth investors, family offices, financial traders, investment bankers, academics, financial institutions, FOFs, foundations, & allocators; since launching in the autumn of 2013 with a visionary mission of turning Palm Beach County & South Florida into a major global financial hub, the association has exponentially expanded to become the voice of South Florida's thriving financial community