The Palm Beach Hedge Fund Association Inks Deal with Theorem Fund Services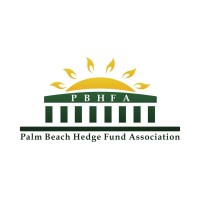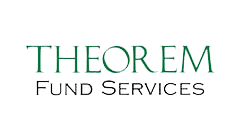 Palm Beach, FL – The Palm Beach Hedge Fund Association (PBHFA) is thrilled to announce a strategic collaboration with Theorem Fund Services. Theorem Fund Services is a leading multi-service fund administrator for the financial industry.
David S. Goodboy, Founder PBHFA commented, "I am looking forward to sharing Theorem's suite of fund services to our members & network.  They are a well-established, leading fund administrator that will add tremendous value to our membership."
Stephen Giannone, Co-Managing Member of Theorem, Stephen Giannone, added "We are really excited to join the PBHFA network and work with Dave and his team to be active and productive members."
Mikhail Davidyan, Co-Managing Member of Theorem, remarked, "As an existing member of the PBHFA I've really enjoyed meeting so many great members and look forward to expanding those relationships."
About Theorem: Theorem Fund Services, LLC is a multi-service fund administrator which offers a unique turn-key solution to investment managers that combines institutional-level technology with strong industry experience and a deep understanding of our clients' needs and goals. We were founded on the belief that traditional fund administration platforms needed to evolve into a much more comprehensive multi-service offering. This enables an investment manager to maximize their service delivery by dramatically increasing fee efficiency and scalability. We understand that our success depends entirely on the success of our clients and our ability to develop long-term client relationships that fully support our clients in their work. We are committed to partnering with our clients to ensure they receive the very best value combined with the highest quality service at the best price.  To learn more: www.theoremfundservices.com
About The Palm Beach Hedge Fund Association
The Palm Beach Hedge Fund Association is the leading South Florida trade organization for investors and financial professionals. Its members consist of active hedge fund managers/ professionals, ultra-high net worth investors, family offices, financial traders, investment bankers, academics, financial institutions, FOF's, foundations, allocators, as well as the world's top service providers, including third-party marketers, data providers, prime brokers, administrators, auditors, lawyers, risk managers, and fintech firms. The PBHFA serves the community by providing deal making support, educational opportunities & connecting investors & capital allocators with opportunity.
To learn more:  www.pbhfa.org