The Palm Beach Hedge Fund Association announces a collaboration with anti-money laundering technology solution, SILO.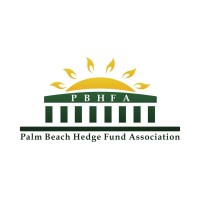 The Palm Beach Hedge Fund Association (PBHFA) announces a strategic partnership with SILO Compliance Systems (SILO). 
Headquartered in the Cayman Islands, SILO is a leading anti-money laundering ("AML") regulatory technology and presenter of the popular AML Grey Matters webinar series with an audience from over 150 countries. Founded not by a technology company but a former compliance officer, SILO automates much of the workflow required to meet regulatory requirements and works closely with their customers ensuring their solution is up-to-date to meet increased regulatory expectations.
The collaboration between PBHFA and SILO will ensure that PBHFA members will have access to information and educational opportunities relating to AML regulatory obligations, best practices and pitfalls in compliance, and financial crime trends.
David S. Goodboy, Founder PBHFA, stated, "We are thrilled to share SILO's AML compliance solution with our hedge fund, RIA, financial firms and institutional money manager members. In today's highly monitored environment, proper AML regulatory compliance is critical to every fund and financial firm. I look forward to working with SILO to educate our members on this critical topic."
Kimberly Smith, Co-Founder of SILO added, "The regulatory environment is indeed getting more stringent because securing our financial services systems against crime and corruption is now more essential than ever. We are pleased that PBFHA has included us as a partner to serve and educate its members on this matter. It allows us to demonstrate that innovative technologies can help meet regulatory obligations and enhance and strengthen relationships with legitimate clients."
About SILO Compliance
SILO Compliance System is an innovative due diligence management and AML compliance solution designed by experienced compliance professionals. The solution automates risk assessments and sanctions screening and notifies staff when clients need review. Useful dashboards provide crucial analytics for management. And with emerging technologies constantly being developed, SILO seeks out new tools to integrate to ensure efficiency and effectiveness as regulatory obligations continue to increase.  Visit www.silocompliance.com to learn more about SILO or sign-up for future AML Grey Matters broadcasts.  For media inquiries, contact Kimberly Smith at kimberly@silocompliance.com
About The Palm Beach Hedge Fund Association:
The Palm Beach Hedge Fund Association is the leading South Florida trade organization for investors and financial professionals. Its members consist of active hedge fund managers/ professionals, ultra-high net worth investors, family offices, financial traders, investment bankers, academics, financial institutions, FOF's, foundations, allocators, as well as the world's top service providers, including third-party marketers, data providers, prime brokers, administrators, auditors, lawyers, risk managers, and fintech firms. Since launching in the autumn of 2013 with an original core of five members, the association has exponentially grown to become the voice of the South Florida financial community. To learn more visit www.pbhfa.org