Unlocking Asset Growth & Protection With MyFinanceInc Financial Services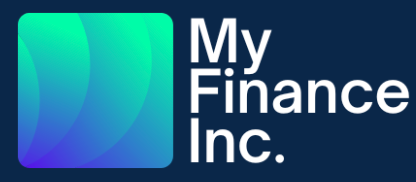 MAHE, Victoria – MyFinanceInc, a distinguished leader in financial services, is excited to present its extensive range of offerings, including Fund Management, Trust Services, Escrow Services, and Private Equity Services. Supported by a team of seasoned experts and a steadfast commitment to delivering exceptional outcomes, MyFinanceInc is dedicated to securing assets, optimizing financial growth, and instilling confidence among individuals and businesses.
Fund Management:
Catering to high-net-worth individuals and institutions, MyFinanceInc provides finely-tailored fund management services. Its skilled professionals utilize strategic investment approaches to maximize returns while minimizing risk. The goal is to offer customized solutions that drive clients towards their financial goals.
Trust Services:
MyFinanceInc emphasizes the importance of safeguarding and managing assets. Its trust services are designed to protect and expertly administer clients' wealth based on their preferences. The dedicated team provides a comprehensive suite of trust solutions, covering estate planning, wealth management, and asset protection. These meticulously crafted services ensure clients' financial futures and deliver unparalleled peace of mind.
Escrow Services:
As a reliable escrow services provider, MyFinanceInc acts as a neutral third party, facilitating secure and transparent transactions. The company guarantees the utmost protection for both buyers and sellers, ensuring the transaction's safety by securely holding funds until its successful conclusion. MyFinanceInc thus adds an additional layer of security and confidence for all parties involved.
Private Equity Services:
Tailored exclusively for high-net-worth individuals and institutions seeking outstanding investment opportunities, MyFinanceInc offers private equity services. Its experienced professionals excel at identifying high-growth potential companies. Throughout the investment process, strategic guidance is provided, enabling affluent clients to maximize returns in the dynamic private equity market.
The core mission of MyFinanceInc is to empower individuals and businesses on their financial journeys. This empowerment is facilitated by providing services founded on principles of trust, transparency, and personalized solutions, all aligned with clients' unique financial aspirations and goals.
At MyFinanceInc, the preservation of clients' information stands paramount. Stringent security measures are employed, alongside strict internal protocols, ensuring the utmost level of data protection. The team is well-versed in handling confidential data, fully grasping the significance of preserving the privacy of high-net-worth clients and institutions. MyFinanceInc adheres to industry standards and regulatory requirements, managing all confidential data discreetly and compliantly.
The focus remains on serving high-net-worth individuals and institutions, addressing their complex needs with tailored solutions that consistently exceed expectations. MyFinanceInc's approach is built on trust, transparency, and an unwavering commitment to delivering exceptional service.
In a strategic alliance with Rainmaker Quantum, MyFinanceInc proudly supports the management of their Divine Shield Fund. Leveraging their expertise in fund management, MyFinanceInc aims to optimize returns and mitigate risks in alignment with Rainmaker Quantum's investment strategy.
Transparency and professionalism are at the forefront as MyFinanceInc manages Rainmaker Quantum's Divine Shield Fund. The dedicated team collaborates closely, achieving remarkable results that contribute to the fund's growth and success.
This partnership with Rainmaker Quantum exemplifies MyFinanceInc's dedication to fostering financial growth and security, highlighting its excellence in fund management. The collaboration is poised for prosperity, showcasing MyFinanceInc's unwavering commitment to its esteemed clients.