Kentucky's Hip Hop Artist Vito Tisdale Aka Big V Launches New Movie Following 50th Anniversary Of HipHop Culture.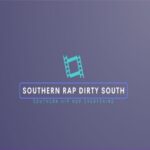 Kentucky's Legendary Hip Hop Artist Vito Tisdale aka Big V Unveils Blockbuster:  HipHop & "The Dirty South Influencers" A Tribute to 50 Years of Hip-Hop.
New York, New York, USA , Exquisite PR— 
WEAM Media, Solomon Productions, Spice Star Group, present the movie "The Dirty South Movie."    Visit: TheDirtySouthMovie.com.
In honor of the 50th Birthday of Hip Hop, fans and Hip Hop professionals globally will see the first official movie about Southern Hip Hop and Rap (Dirty South Rap/Hip Hop). The Dirty South Movie has appearances by various artists, rising. stars, music producers, executives, athletes, and actors who give their exciting perspectives on the multiple styles of music. from the region. Several never told stories are being disclosed, and unique tactics are utilized to break into the Hip Hop industry. Some members of the cast also re-enact music clubs, street action, concerts, and other real-life scenarios.
The Production team is Mr. J. Curry and Mr. P. Solomon. The film stars Big V (formerly of Nappy Roots), Urban Mystic, Charlie P, Ron Spalding, Kyng Of Da Beatz, Dame Debiase, Twang and Round, DJ Jiggy, Sahara Eyes, and more. These styles include.
Southern Rap, Country Hip Hop, Bounce, Chopped and Screwed, Crunk, Miami Bass, Phonk, Plugg, Trap, Memphis, and more. Additional song production from Kyng Of Beatz, and clothing design by Abstract Lyfe and Sahara Eyes. For screenings, music soundtrack, merchandising or to discuss other entertainment contact:  kingpatsolomon.@gmail.com or ( 347 ) 915-7142 kingjamescurry@gmail.com
For press and members of the media, contact : 
ExQuisite PR Firm LLC  nicole@exquisitepr4u.com or (708 )491-8049
You can receive an EPK or press pass by requesting via email, you must provide valid credentials.